Open a global multi-currency business account
Bank across borders, make and take payments in over 20 currencies.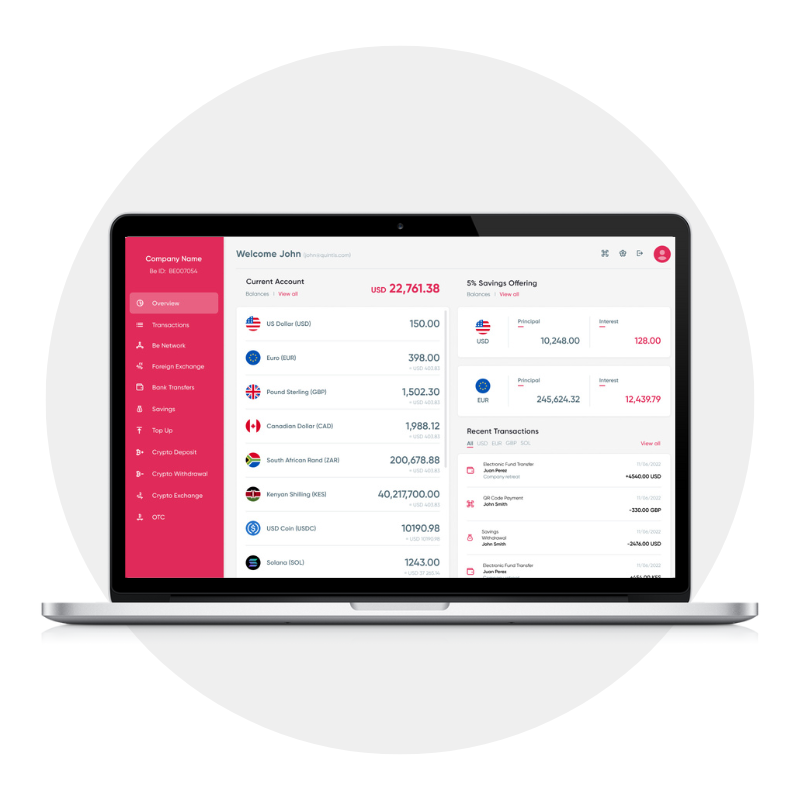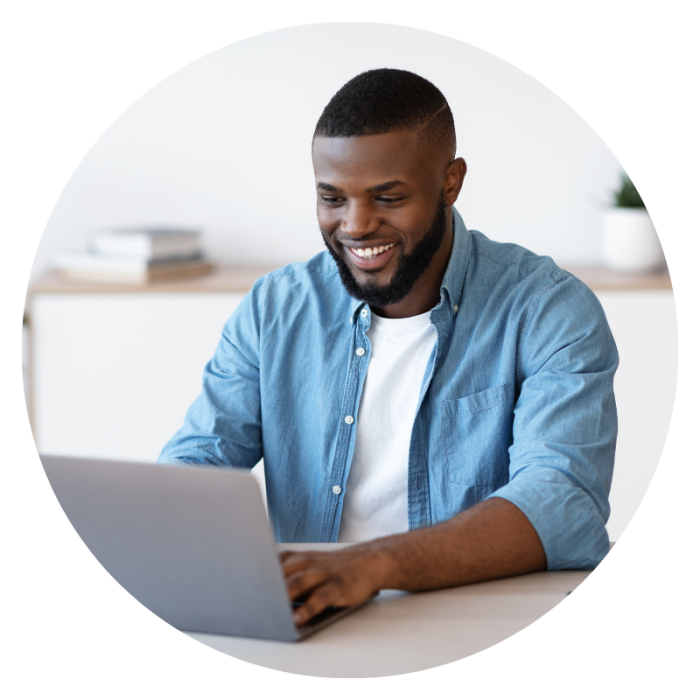 Get global with a business account
Receive, hold and send funds globally and in real-time
With Be Mobile Africa, business customers can transact in USD, EUR, GBP, CAD and 17 emerging market currencies. 
Apply and open an account in 48 hours.  
Make and take payments in over 20 currencies
Exchange currencies with competitive FX rates.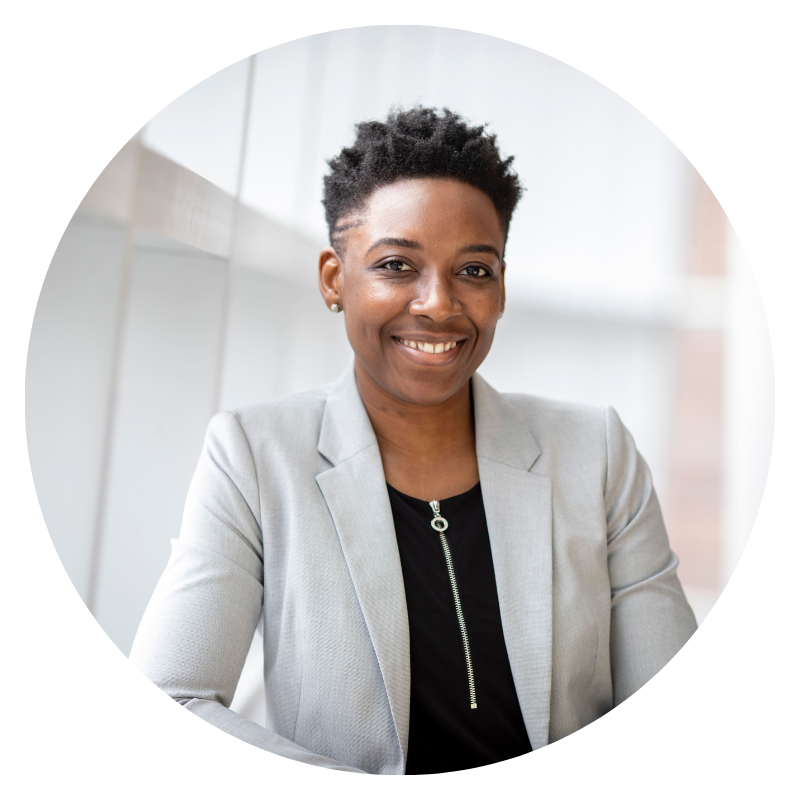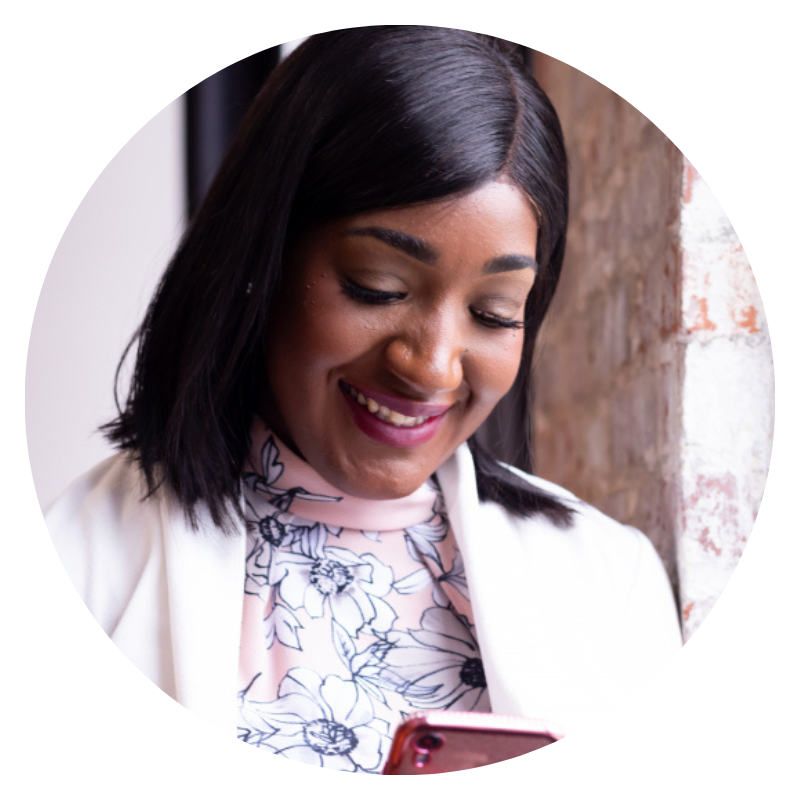 Cross border money transfers
Cross border B2B payments at low, competitive FX rates
– Free and real-time money transfers between Be customers
– Live settlement with funds available in seconds
– Send or receive international electronic payments across the SWIFT and SEPA networks.  
Buy, hold and sell crypto
Buy, sell, hold, and convert crypto currencies such as Bitcoin, Ethereum, Solana, as well as USD stablecoins such as USDC and USDT.
Get paid by customers and pay suppliers and vendors with crypto.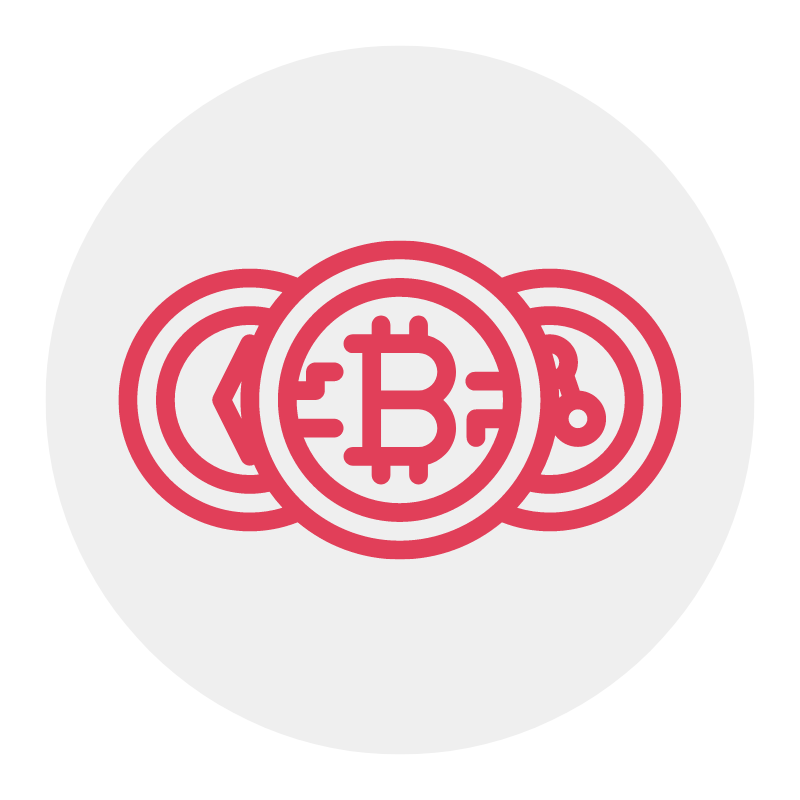 Save at 5% interest per annum
Invest USD or EUR in a Be Mobile savings account and you'll earn 5% per annum.
A lot of investment products lock up your funds for 12 months. Be Mobile doesn't. You can withdraw your principal and the interest you've earned after 90 days if you want.
Be Mobile is designed to be accessible. With a deposit as little as 100 USD (or the equivalent) you can benefit from the power of the blockchain to make more from your money.
Have any of 22 currencies indexed on USD. We convert the savings into USD which then gets invested. So you make 5% on the USD plus any appreciation on the currency exchange over the investment time frame.
Make payments to people in 35 countries in your choice of 22 currencies. It's instant and free between Be users.  
Use Be to pay bills and businesses no matter who they bank with or where they are.
Be holds deposits securely until both parts are in, then completes the swap.
Pay with Visa cards around the world in multi-currencies, with no fee on foreign exchange.
Send money easily to anyone, using their phone or bank account number at a fraction of the normal cost.
Send or receive international electronic payments across the SWIFT, SEPA, and Interact networks.
Merchants can accept and hold payments in 22 currencies. With only a 1% charge, no set up costs, monthly fees or minimum balance.
Merchants can accept payment using the Pay with Be Mobile Africa widget by simply adding a line of code to their site.
Opening a business account and have questions? We've got you! 
Apply online by submitting the required company documents. KYC document requirements:
Certificate of Incorporation
Articles of Incorporation
Business Registration
Business Proof of Address (less than 3 months old)
Shareholder Register
Passport of all Shareholders/Ultimate Beneficial Owners holding >25% of the issued and outstanding shares of the corporation and passport of all signatories to this application
Shareholders/Ultimate Beneficial Owners Proof of Address (less than 3 months old)
If all the required business documents are submitted, accounts are usually validated within 48 business hours.
Please email support@bemobileafrica.com.